The Ruwenzori Sculpture Foundation amazingly is now in its tenth year. I have been lucky enough to be involved since its conception and responsible for its very first sculpture project. The challenge was to design and make a group of small sculptures representing Ugandan tribal clan totems that could subsequently be reproduced in bronze by the newly trained Rwenzori Foundry team.
This project was not as ill considered as it may first appear. There are many traditional tribal customs such as music and dance that continue to thrive in Uganda today. The clan's lineages and affiliations are still respected but for some reason the visual heritage that might have symbolised them have for the most part completely disappeared. In consequence it seemed a wholly legitimate concept to imaginatively recreate new totems to represent of some of the many tribal clans. In the end I designed over thirty totems many of them not surprisingly being stylistically simplified images of Uganda's iconic wildlife.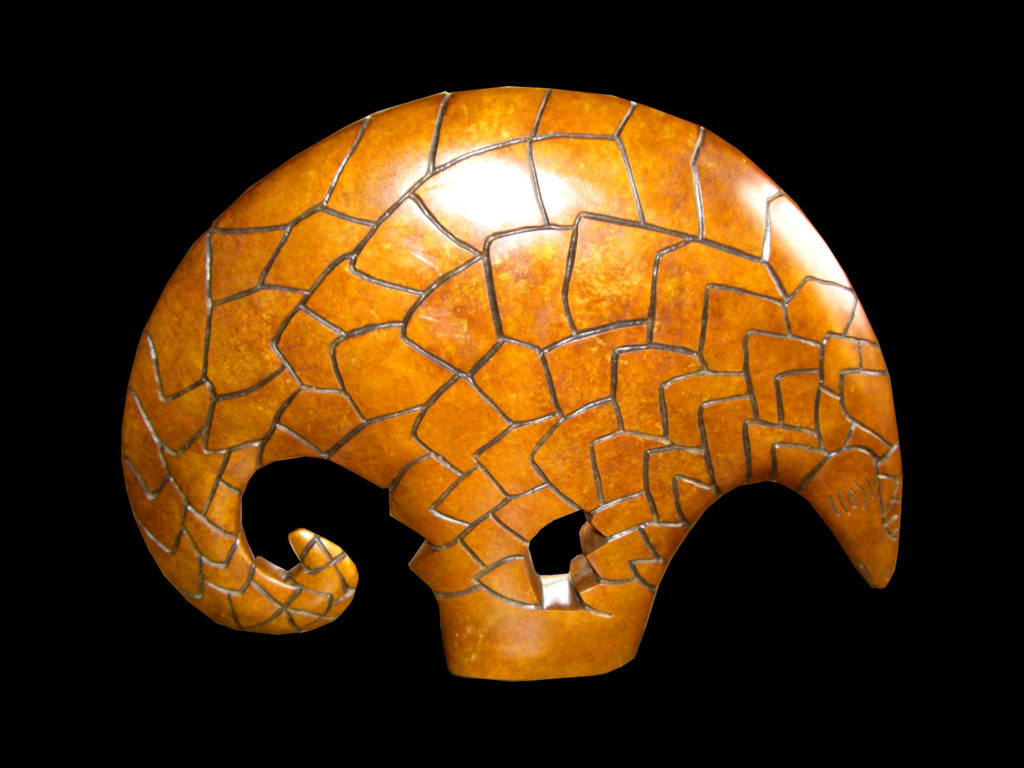 Bronze edition of the Lugave or Pangolin Totem
Since those early days the Foundation has had many visiting artists both from Uganda and the UK and has now begun to establish a sculpture park on its site surrounding their gallery, situated near Kasese in Western Uganda. This developing project has given Rwenzori Founder's team the considerable challenge of casting bronze sculptures on a much lager scale.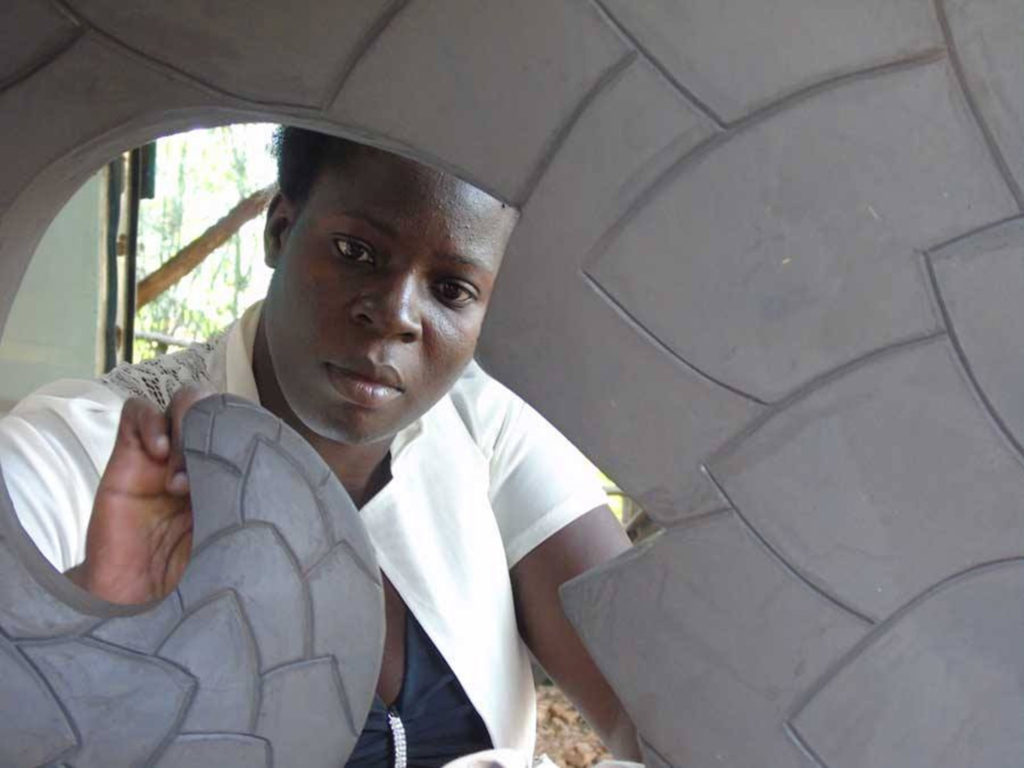 Winnie working on the clay enlargement of the Pangolin totem. Thanks to Steve Russell for the above photo.
The Foundation has chosen two of my original clan totems to enlarge and cast into bronze; the pangolin or Lugave clan totem and the leopard or Ngo clan totem to be part of this growing collection of large sculptures in the park and last month I visited to help put the finishing touches to the three and a half metre leopard enlargement.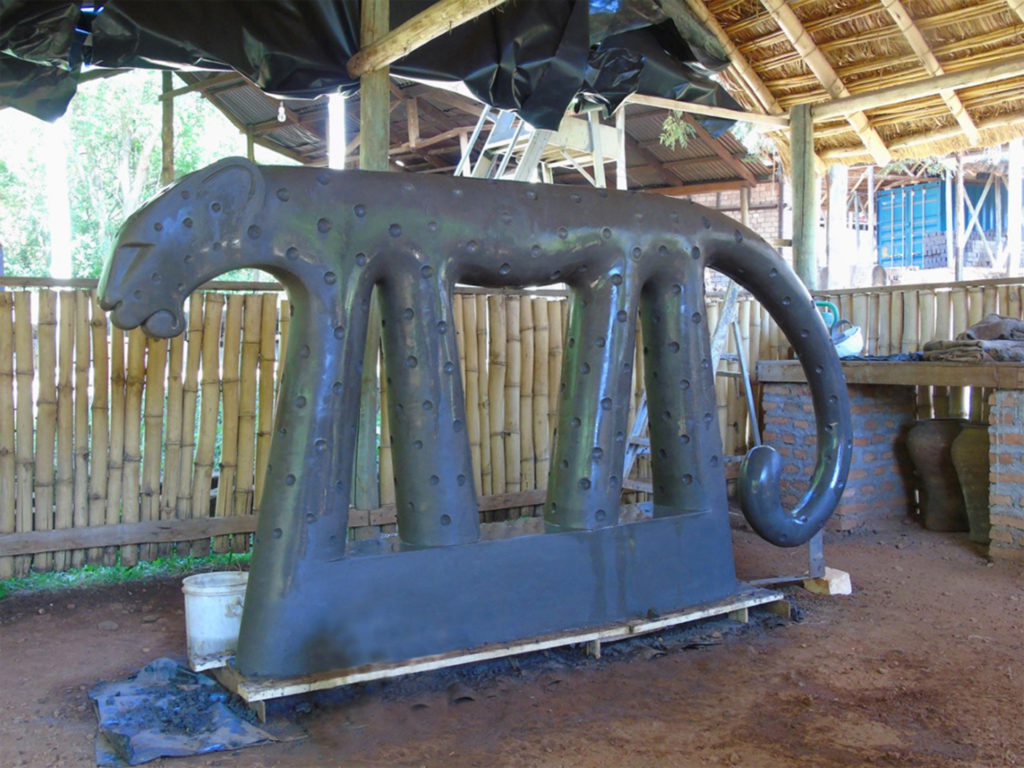 Clay enlargement of Leopard Totem nearing completion.
The opportunity to visit Uganda regularly has given me the chance to explore some of the surrounding environments and discover the extraordinary diversity of wildlife that they support. In consequence it can be no accident that my contemporary studio work in recent years has been much influenced by these adventures and has begun to directly reflect the huge diversity of form and colour that evolution has produced on our planet over the millennia. It is also apposite to wonder how extraordinary it is that our own aesthetic empathy is reflected in this proliferation of beauty. But, one cannot help also to be painfully aware of the human pressures that are being brought to bear on this precious phenomenon and its demise is at what cost?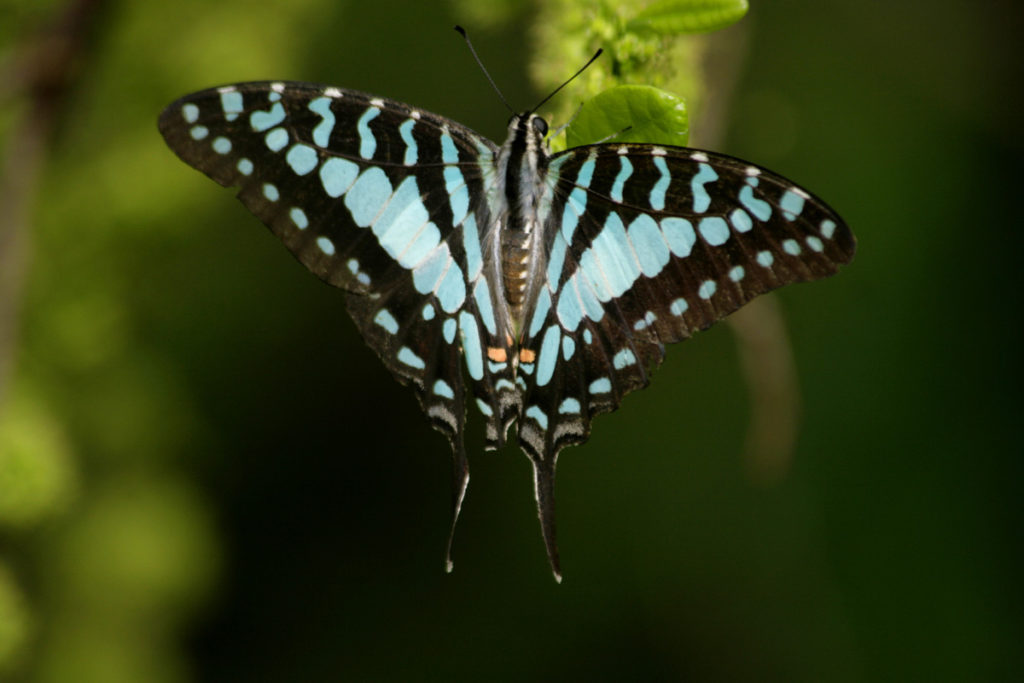 Common swordtail (Graphium polycenes)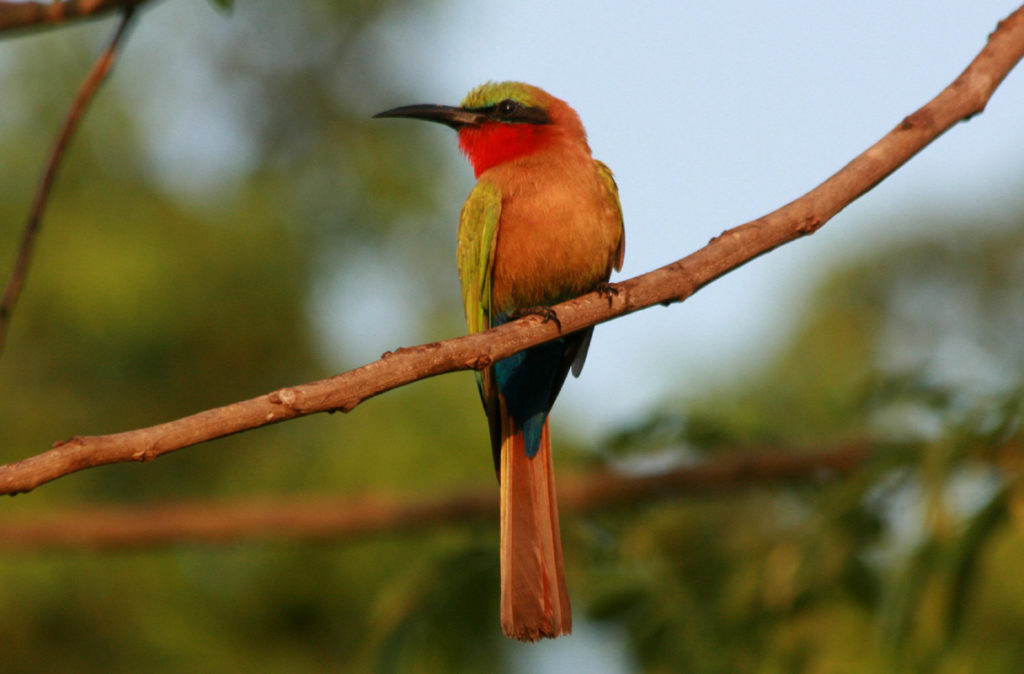 Red-throated Bee-eater (Merops bulocki)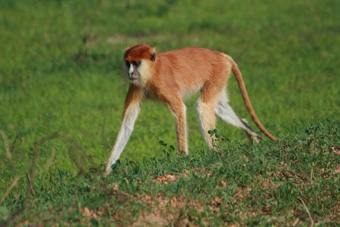 Patas monkey (Erythrocebus patas)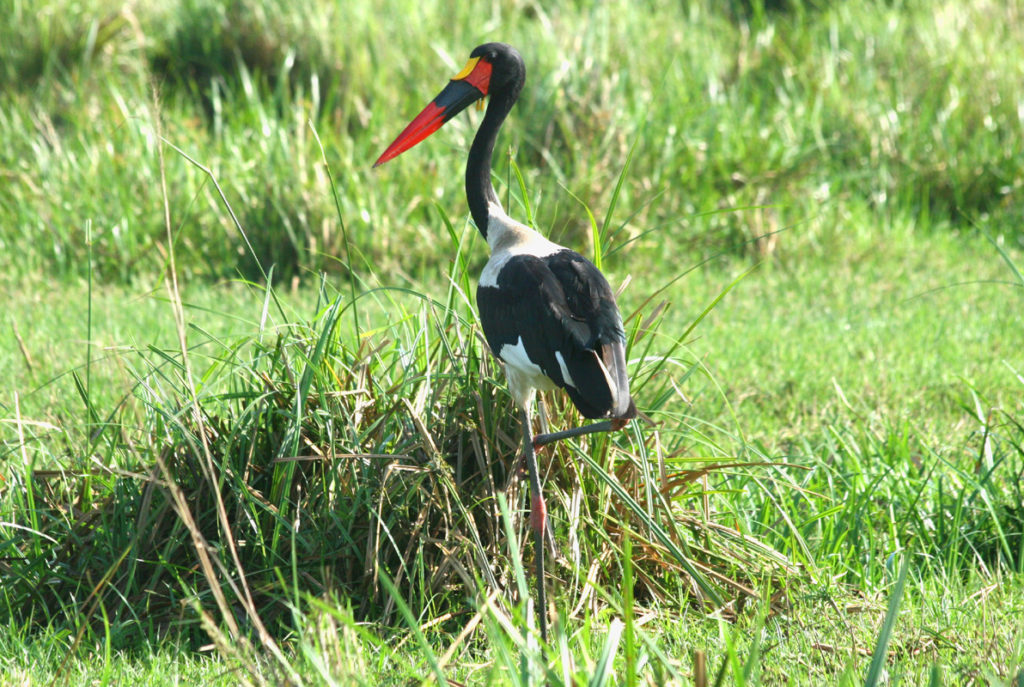 Saddle-billed stork (Ephippiorhynchus senegalensis)