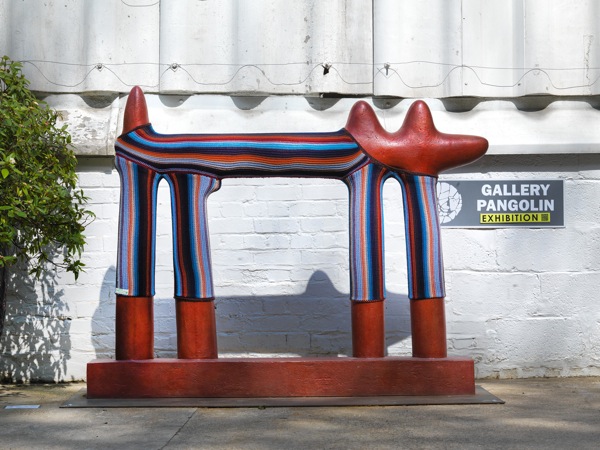 Longdog gets a Coat of Many Colours
One artist, asked if he believed that great artists need to be good with ideas rather than with their hands, replied that a man who is good with his hands might as well make macramé. Artist Victoria Underwood's response to this has been to make her tongue-in-cheek sculptures in just that way. She has expanded this idea by cladding Gallery Pangolin's collection of outdoor works in a number of fetching outfits, giving them quite a different look.
Although difficult to see in his new multi-coloured garb, the form of Longdog also recognises the relationship between art and craft. This highly stylised dog-form was inspired by the animated columns and elongated domes that make up many of the buildings in Malian mud architecture.
See: http://www.gallery-pangolin.com/exhibitions/in-house-pangolin-makers