Andalusia: a spectacle of form, colour and pattern
Spring is a great time to visit Andalusia and it is about as exotic a place as you can find without leaving Europe. With only a week at our disposal we limited our visit to the two cities of Cordoba and Seville and then a brief trip to the Coto de Doñana national park.
The Moorish influence on this part of Spain means that abstract forms, geometric pattern and bold colour dominate its historic architecture. The twelve-hundred-year-old Mezquita dominates the old part of Cordoba and inside it is a forest of pillars supporting beautiful arches of red and white striped patterns.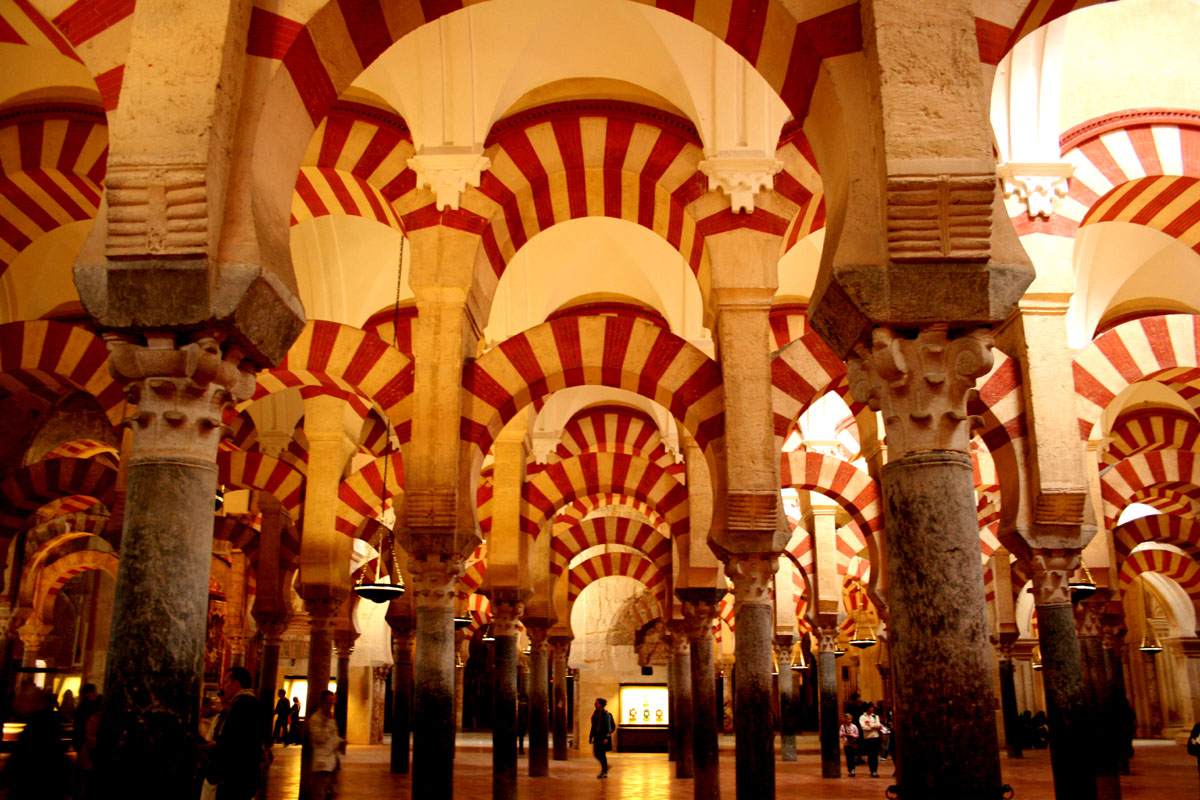 Although this ancient heritage dominates this part of the city, contemporary culture also seems to be an important part of Spain's present identity. Just opposite the Alcazar gardens on the riverbank it was great to find a rather fine Chilida sculpture.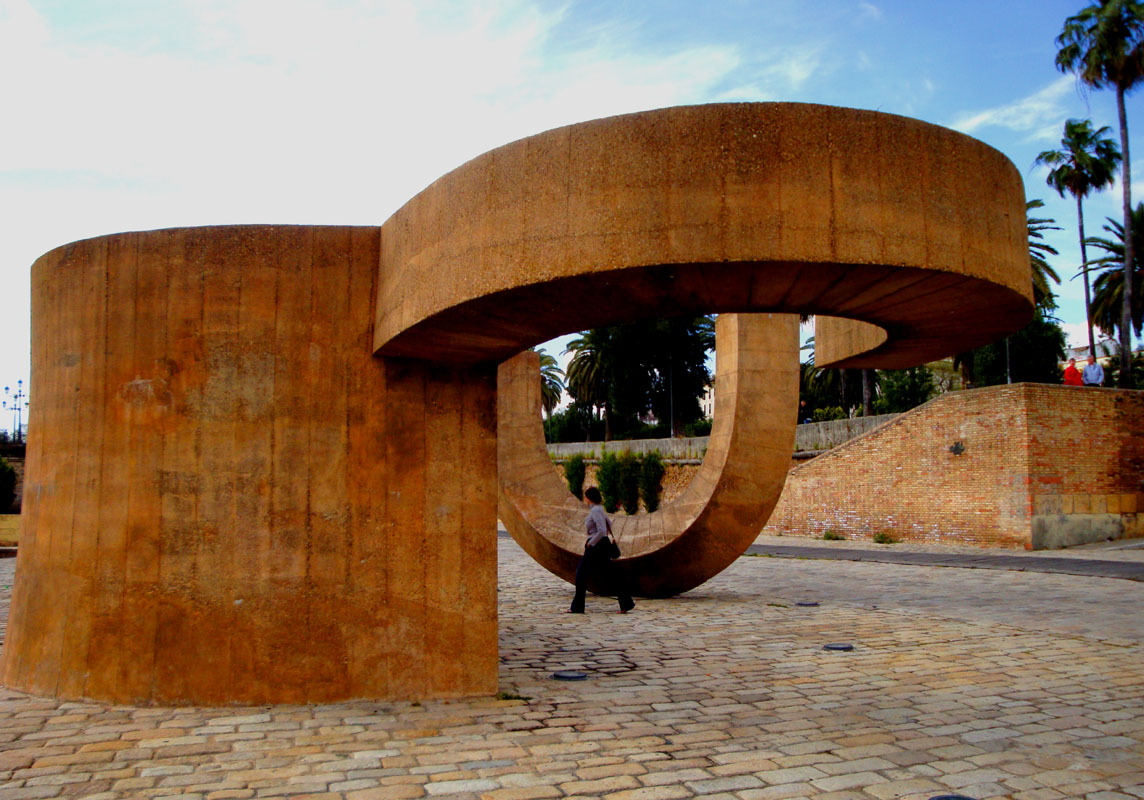 But then even the manhole covers seem exotic in Spain.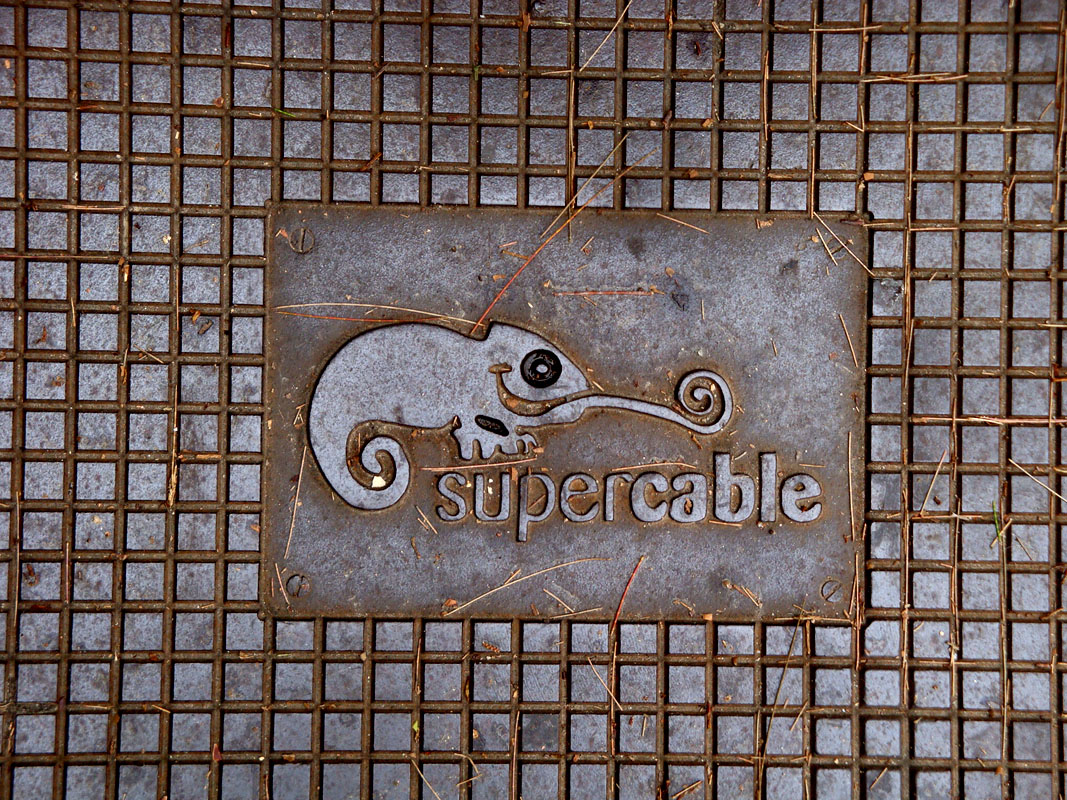 Seville has been the centre of Andalusia probably since Roman times and like Cordoba there is a huge Moorish influence on the city. The most dominant feature of this, at the centre of the old quarter, is the magnificent Alcazar palace. Beautiful abstract patterns of ceramic tiles decorate the walls in dazzling glazes of predominantly blue and green.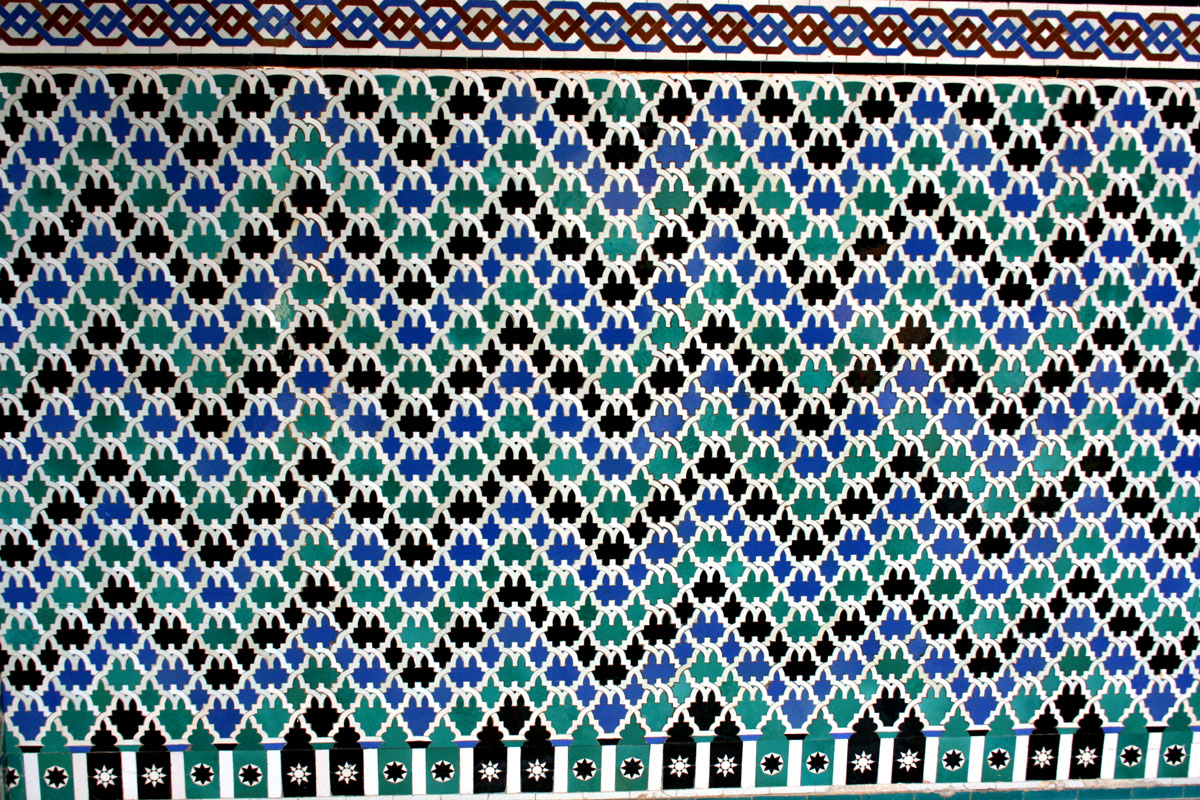 Like the Mezquita in Cordoba, the architectural forms contain many beautiful arches but also intricately patterned and pierced geometric openings to filter and soften the fierce Andalusian light.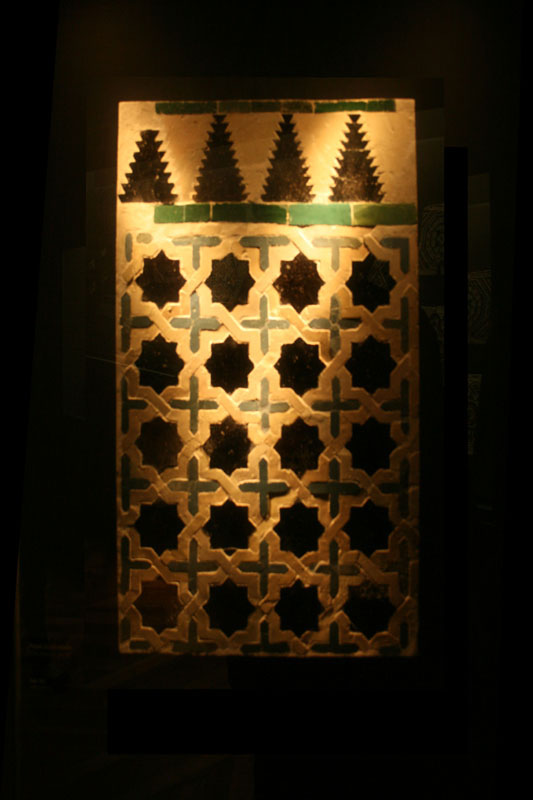 As in Cordoba, the people of Seville have not been frightened to juxtapose the new with the old. The space of the Plaza de la Encarnacion was transformed a couple of years ago by the Metropol Parasol. This huge waffle-like giant mushroom of a structure dominates the surrounding buildings and even contains a roller-coaster walkway giving  fantastic views over the city. Controversial but undeniably impressive!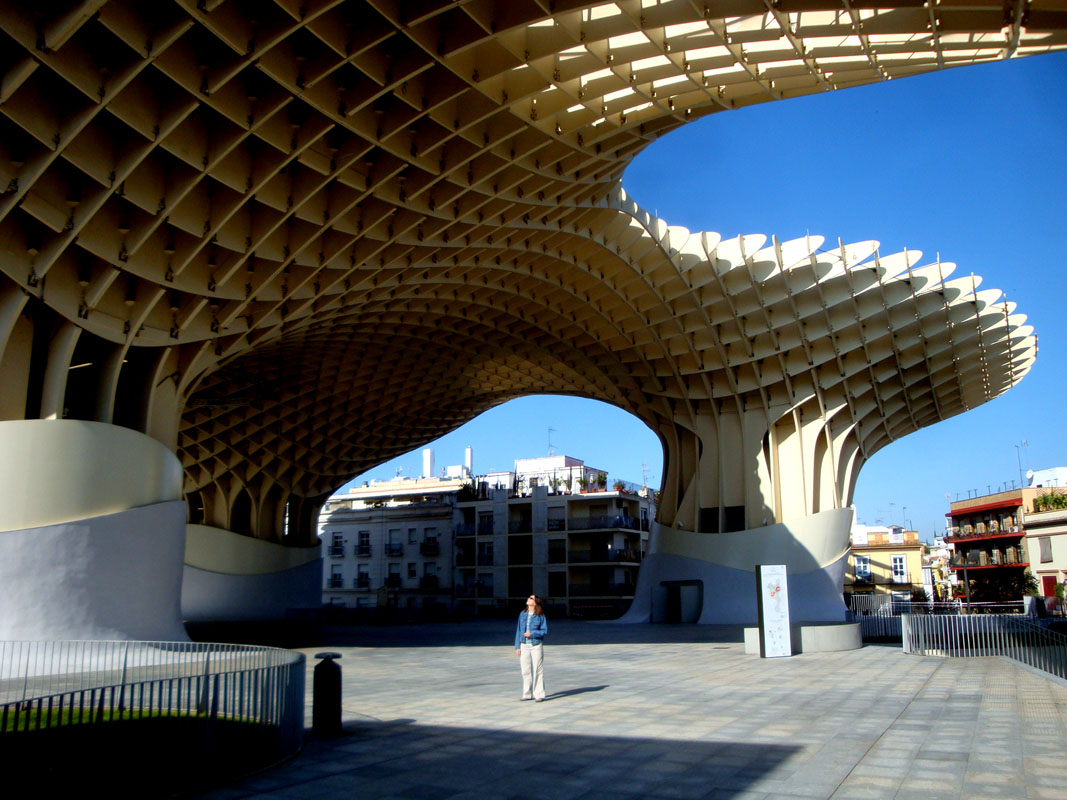 In contrast to the hustle and bustle of the city the Coto de Donana National Park was an oasis of calm. Nonetheless, Nature's forms, colours and patterns abounded, such as this beautiful wild gladiolus: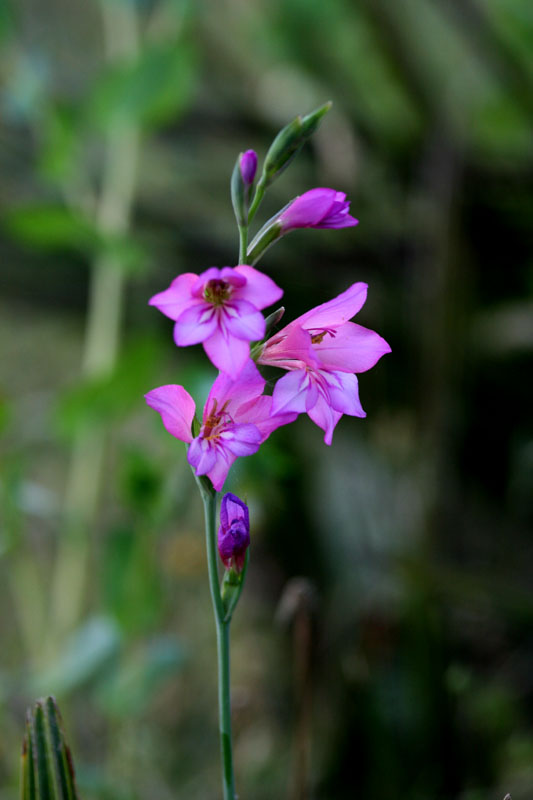 However the reserve is best known for its resident and migratory birds of which we saw over a hundred different species.  Some of these were quite rare and elusive but when it comes to dazzling colour and a kind of bizarre beauty, the flamingos are hard to beat.