The sculpture In Man's Nature has found itself in a very new exotic nature. The work has been purchased for a new developing city in Mauritius, the island Mark Twain was once purported to have remarked; "Mauritius was made first and then heaven, heaven being copied after Mauritius."
However this location is no romantic natural idle but a new Smart City that is centred upon a major university campus and will also include a brand new art centre and a sculpture park. Uniciti as it has been named, has been specifically designed to provide world-class higher education for young Mauritians and other African countries.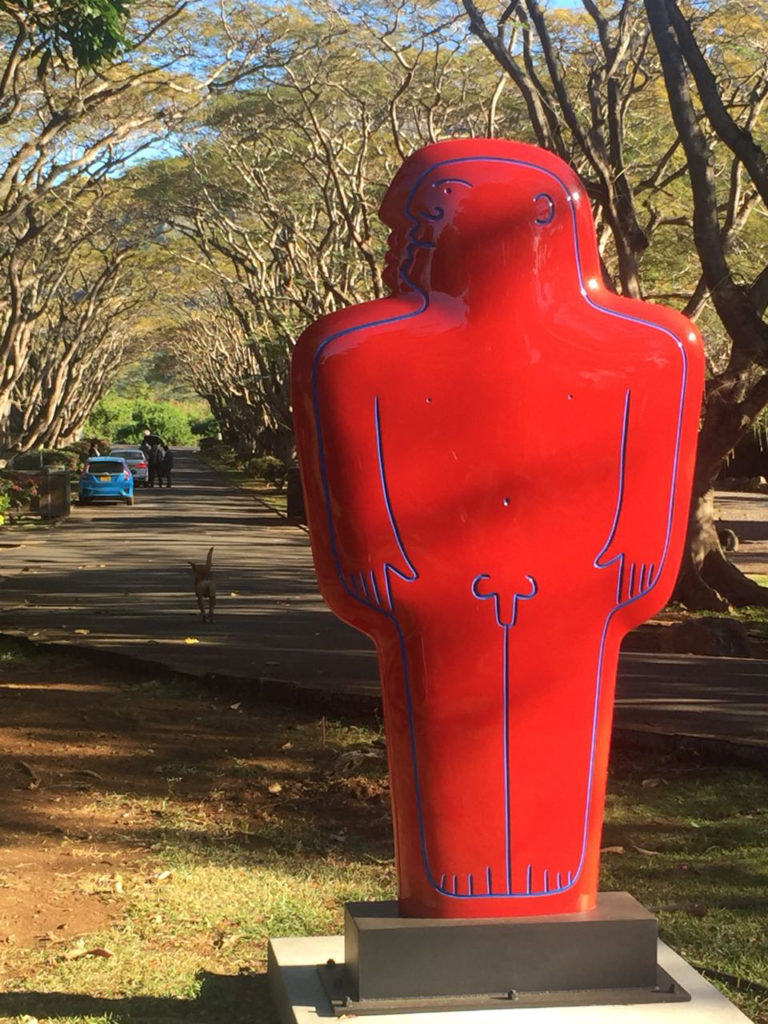 In Man's Nature is currently to be seen at their Pierrefonds campus but once the new sculpture park has been completed it will become one of the first sculptures to be sited there.